Discussion Starter
•
#1
•
Said goodbye to the 750.. Had it for around 25k miles, and felt like if I didn't get out from underneath it
now
, I would be losing the shirt off my back soon. Car was in excellent shape and still had a good amount of warranty left, so I found a buyer to pay me what I owed on the car, and off she went to Santa Monica, CA.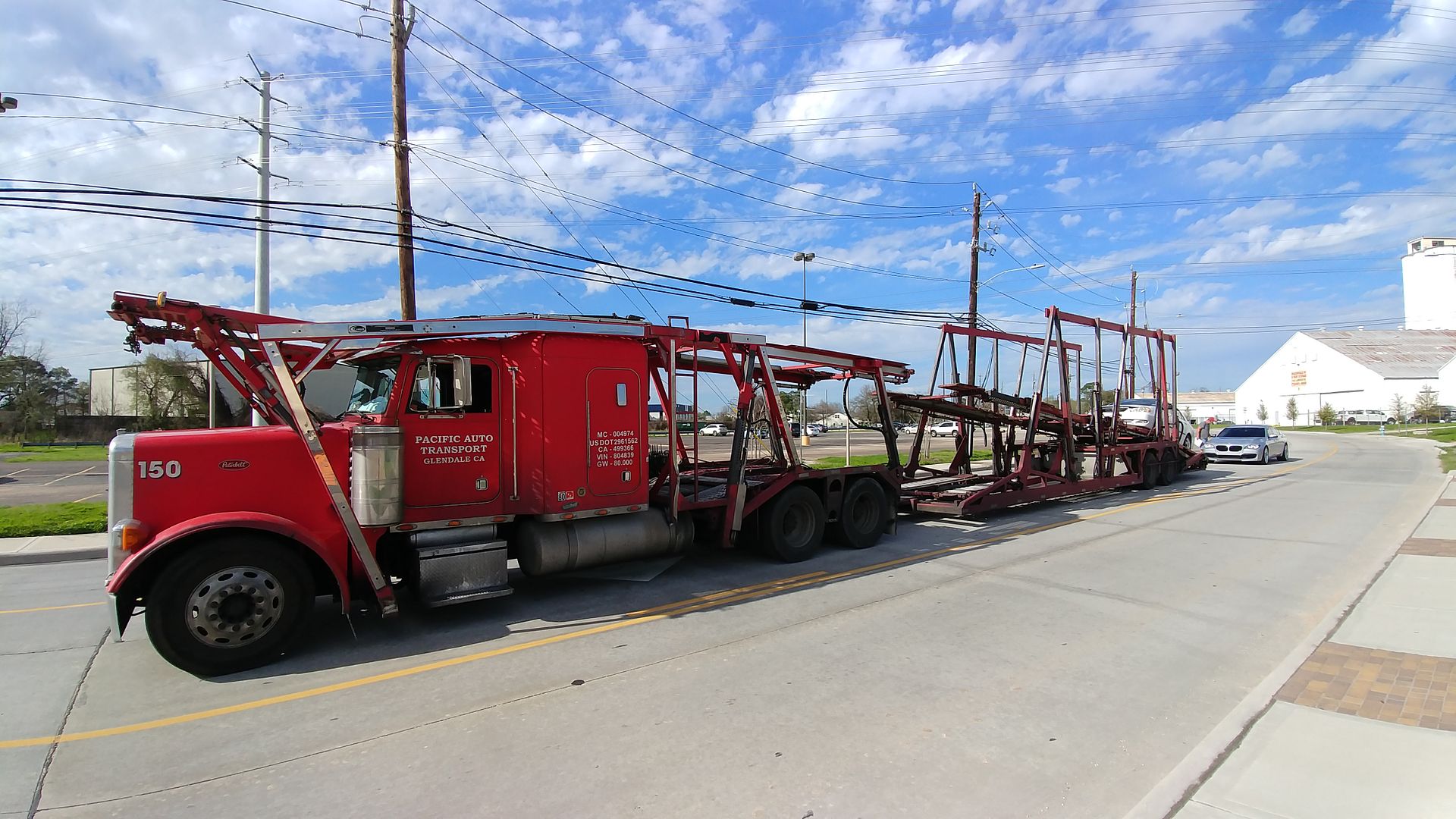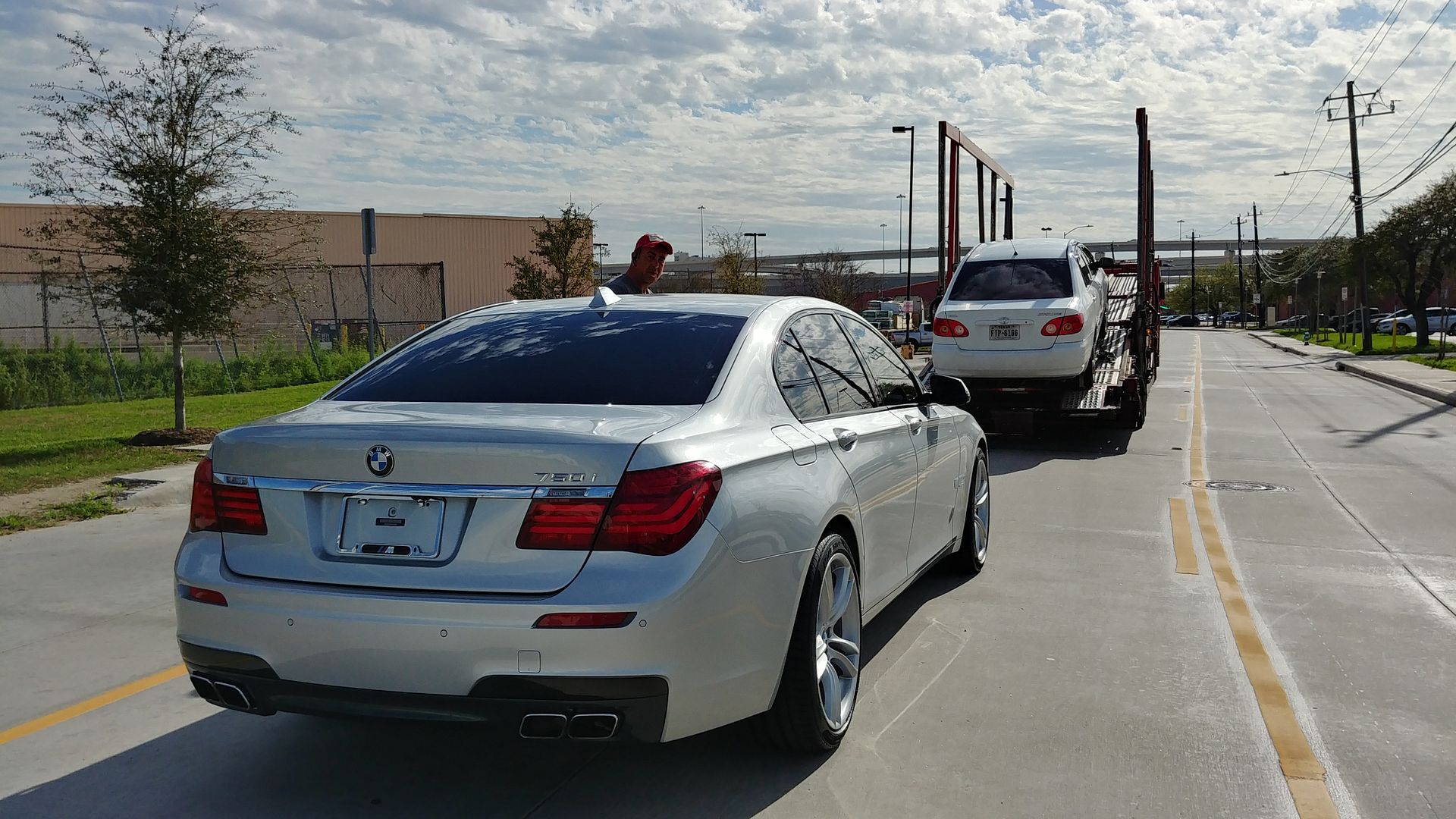 After much to-n-fro I decided to give the V a whirl, and found one a few hours away in possession of a gentlemen who shared my propensity for going fast.
Car was a loaded '17 with around 4k miles, all options except the carbon package, but the PO had procured/installed the oem front carbon lip.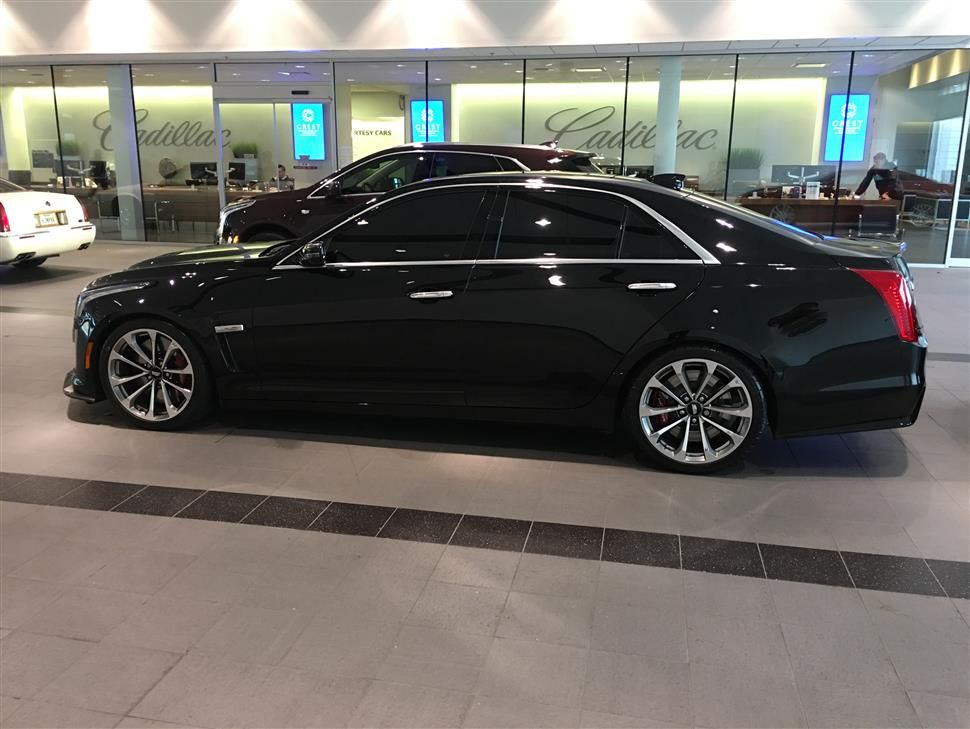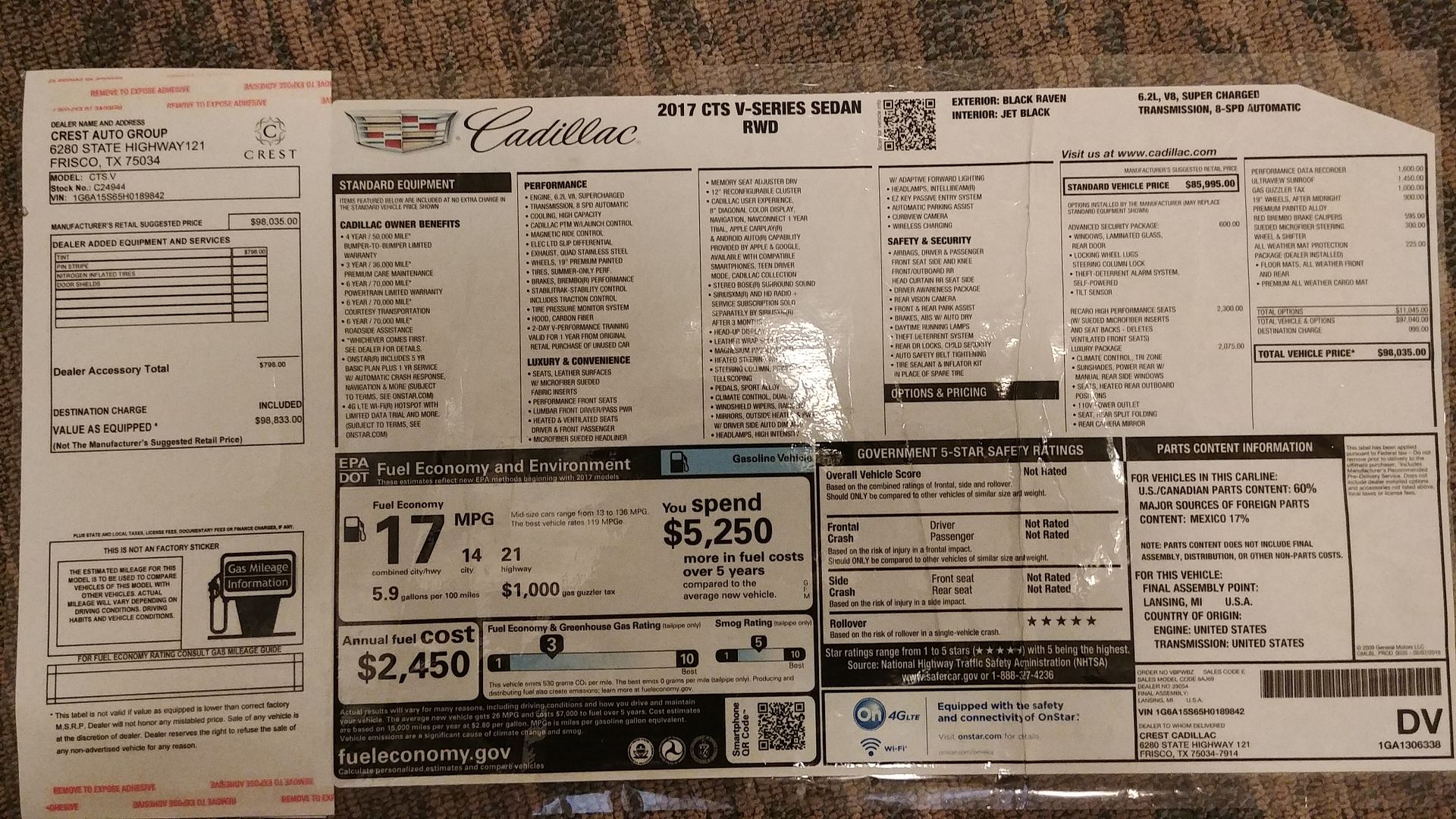 We started the paperwork (mind you, this is mid-february), only to realize that GM financial forbids lease transfers in the first 6, and last 12, months of ownership. The PO wasn't aware, and the car was only 4.5 months old at the time. GM told us to pound sand for at least 1.5 more months. So... I was stuck to make a decision. The BMW was on a truck heading to Cali, and I literally had nothing to drive to work and back--and I sure as hell wasn't going to put commuter miles on my other toy. Do I wait? Or do I pass, and get something else. Almost simultaneously, the other half's mother, retired, and was "burdened" with an unused vehicle at her residence. Maybe I do have options after all... So, I struck a deal with the mother in law to use her car during the work-week and tread water until the Caddy's clock struck midnight.
So began a L O N G month a half behind the wheel of this luxury machine;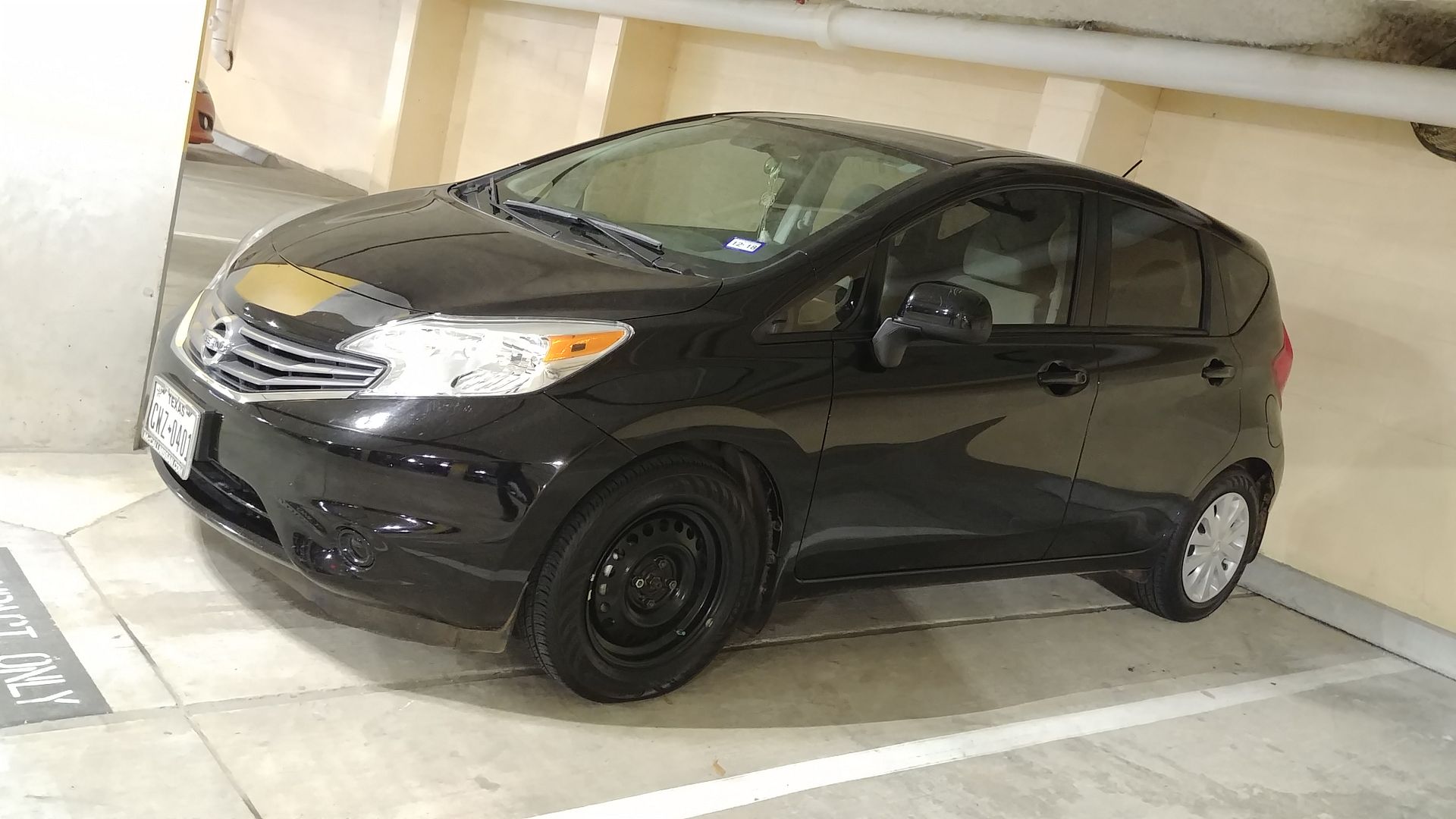 But, as time usually does, it ticks by, whether fast or slow; and here we are, heading to Dallas in the
black egg
to pick up the new daily beater almost 2 months later;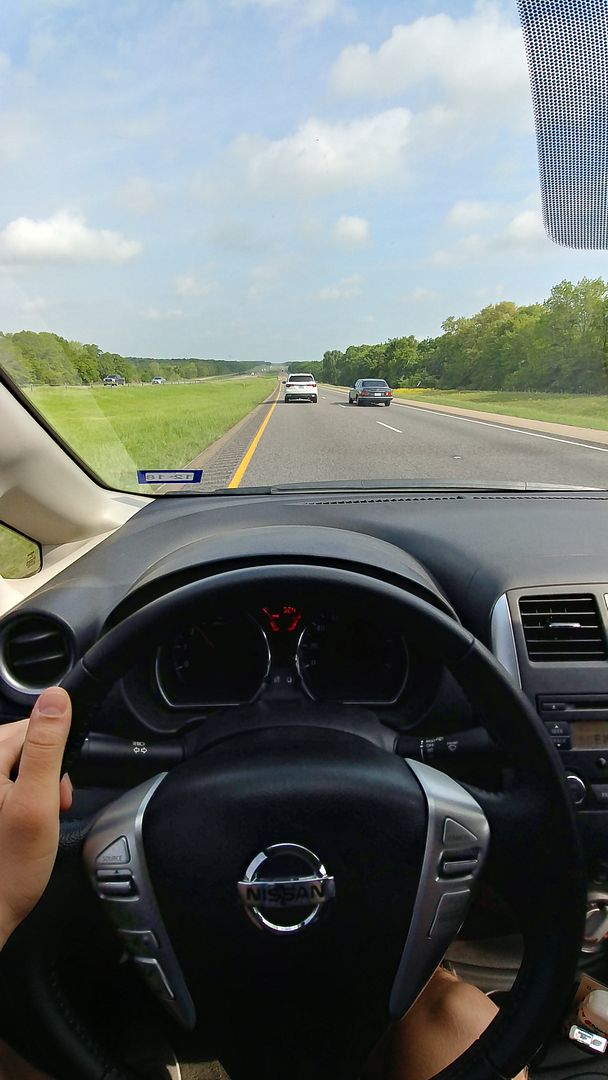 I will post my initial impressions in a bit, but for now, here's the new old man cadillac;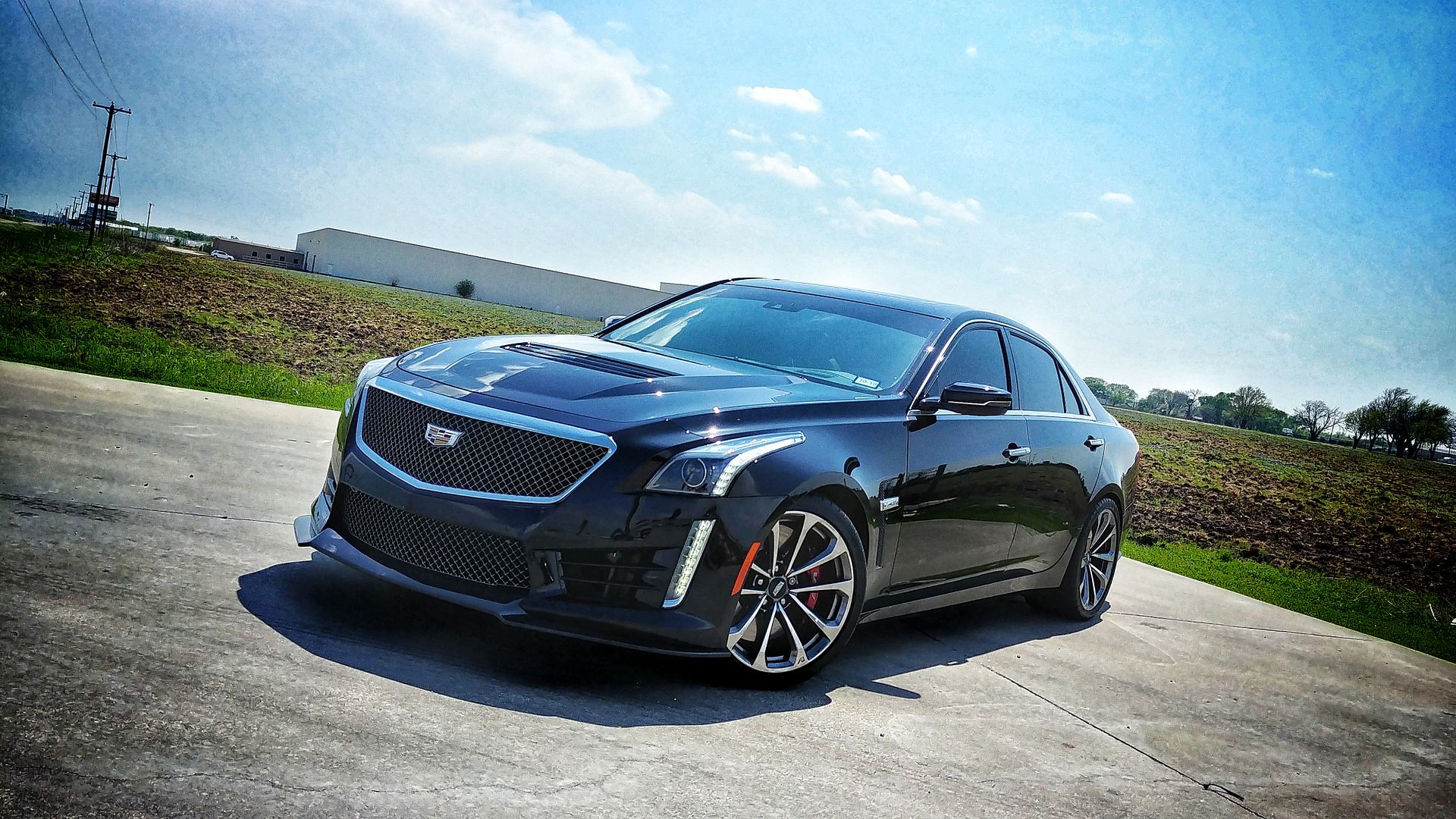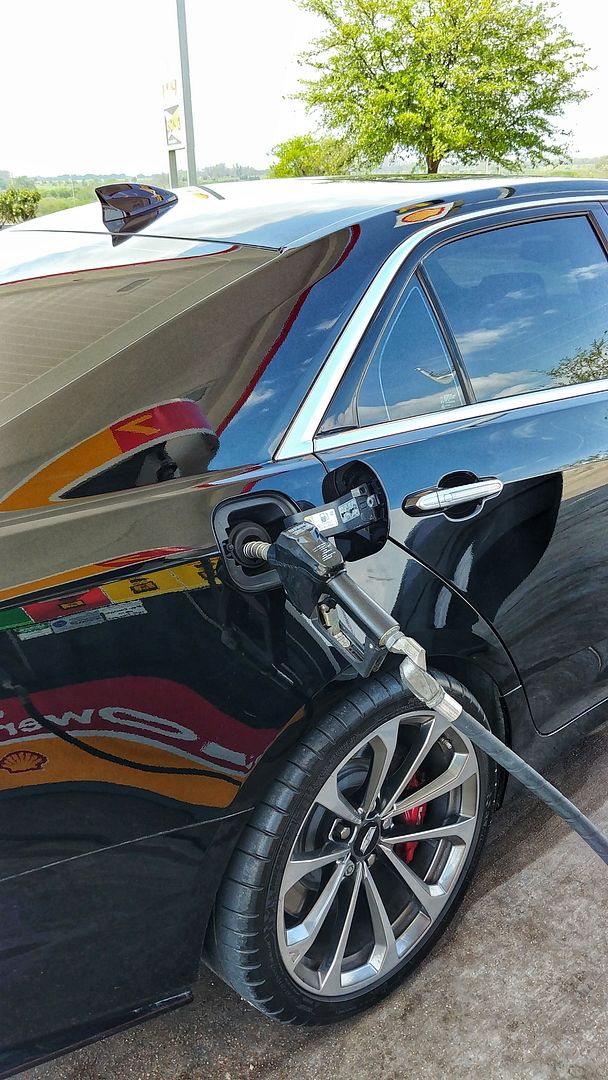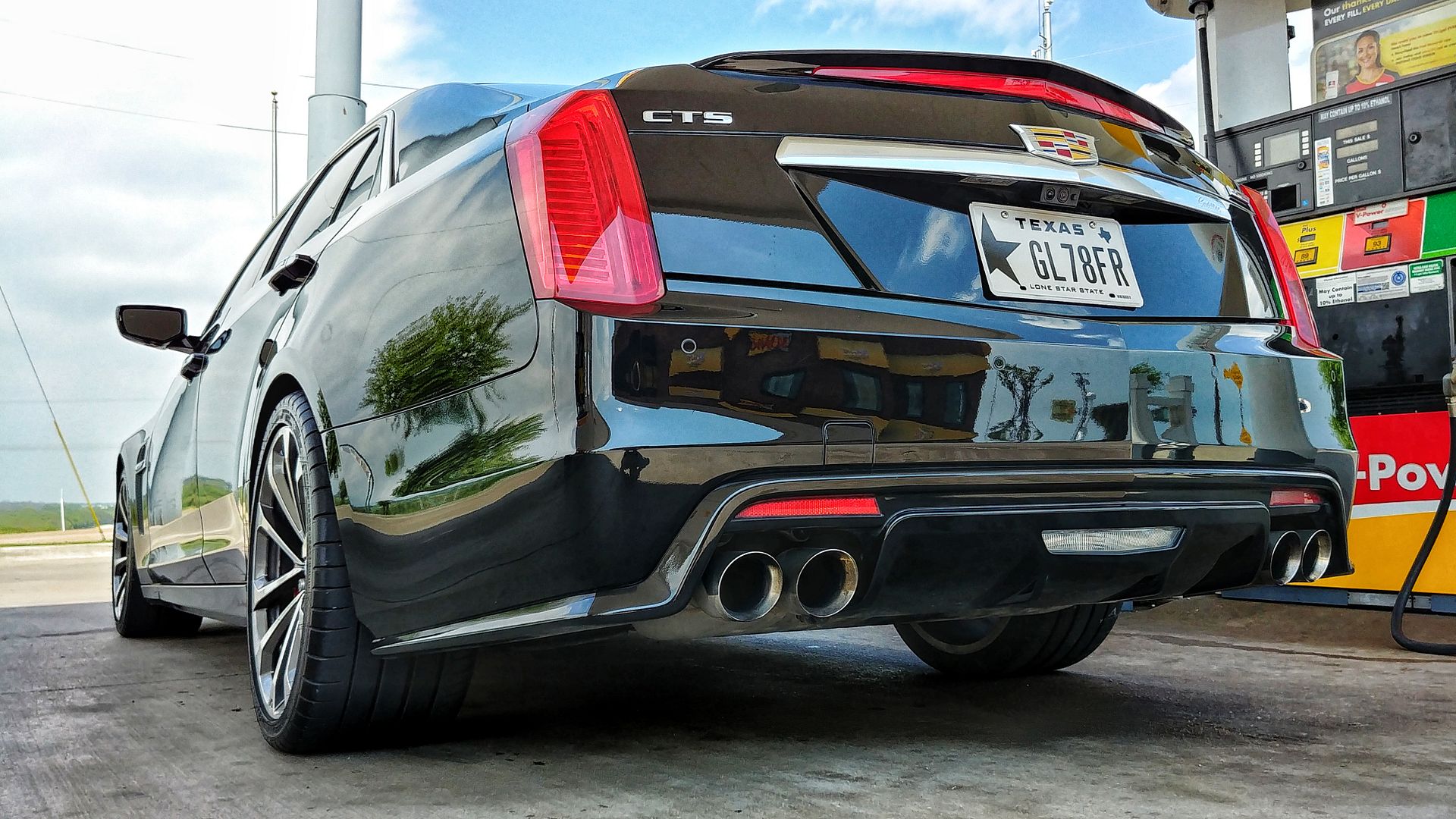 A few thunderstorms and an inter-city jaunt later, car and driver arrive home;